That depends.
If your vehicle is older than 1995, NO. If it's 1995 or newer, YES.
What does a Maine title look like? (see below)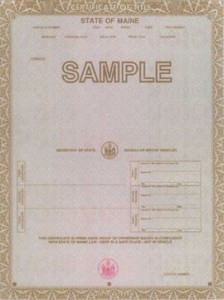 DO NOT TRY TO SELL US A CAR WITHOUT APPROPRIATE TITLE! You need to be the titled owner of the vehicle to sell it – this is Maine law.
Related Images: