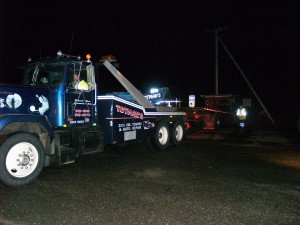 Had a need to take her out for a little spin Friday. Truck broke a fuel line on it's way to Jersey. Hope to get it back on the road quickly for them so they can get it to it's new home and on the road making money for them!
Totman's Towing is now the only full-service towing company in Waldo County, Maine. We are available 23-1/2 Hours a day, 7 days a week, 365 days a year.
Give us a call at 207-342-4346 or 1-877-TOTMANS (868-6267).
Related Images: